Hebei's latest plan announced!
---
[Looking forward to 2035, the chapter of Hebei, a strong transportation country, will be basically drawn. A modern comprehensive transportation system has basically been formed, the integration of Beijing-Tianjin-Hebei transportation has been fully realized, the Xiongan New Area has been built into an innovative highland for intelligent transportation, and the pilot results have been widely used]
Recently, the provincial government issued a notice on printing and distributing Hebei Province's "14th Five-Year" modern comprehensive transportation system development plan, what major changes will Hebei people's travel in the future, let's learn together ↓↓↓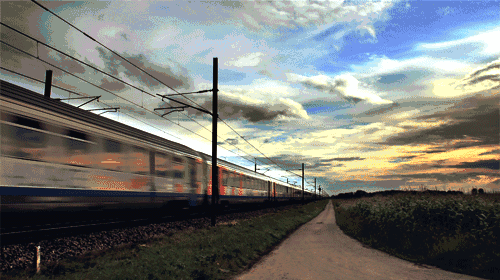 Development goals
Looking forward to 2035, the chapter basically draws the chapter of Hebei, a strong transportation country. A modern comprehensive transportation system has basically been formed, the integration of Beijing-Tianjin-Hebei transportation has been fully realized, the Xiongan New Area has been built into an innovative highland of intelligent transportation, and the pilot results have been widely used;

A modern and high-quality comprehensive three-dimensional transportation network will be basically built, and the transportation infrastructure support capability and technical level will rank among the advanced in the country;

Basically form "513 travel traffic circle" and "123 express cargo logistics circle";

The development level of intelligent, safe, green and shared transportation has been significantly improved, the level of all-round openness of transportation has been further improved, and the modernization of the transportation governance system and governance capacity has been basically realized.
"Six vertical, six horizontal and one ring" comprehensive transportation channel layout
Six verticals
That is, the comprehensive passage connecting the north and the south, from east to west: Qinhuangdao-Tangshan-Tianjin-Cangzhou channel (coastal channel), Beijing-Langfang-Tianjin-Cangzhou channel (Beijing-Shanghai channel), Chengde-Tangshan-Tianjin- Cangzhou Corridor, Beijing-Xiongan New Area-Hengshui Corridor (Beijing-Kowloon Corridor), Chengde-Beijing-Baoding-Shijiazhuang-Xingtai-Handan Corridor (Beijing-Hong Kong-Macao Corridor), and the western rural revitalization corridor along the Zhangjiakou-Taihang Mountains.
Six lines
It is the comprehensive passage connecting east to west, from north to south: Qinhuangdao-Chengde-Zhangjiakou passage, Qinhuangdao-Tangshan-Beijing-Zhangjiakou passage (northwest passage), Tianjin-Xiongan New Area-Baoding-Xinzhou passage, Cangzhou-Hengshui-Shijiazhuang channel (Qingyin channel), Jinan-Xingtai-Linfen channel, Liaocheng-Handan-Changzhi channel.
One Ring
That is, the Capital Ring Road.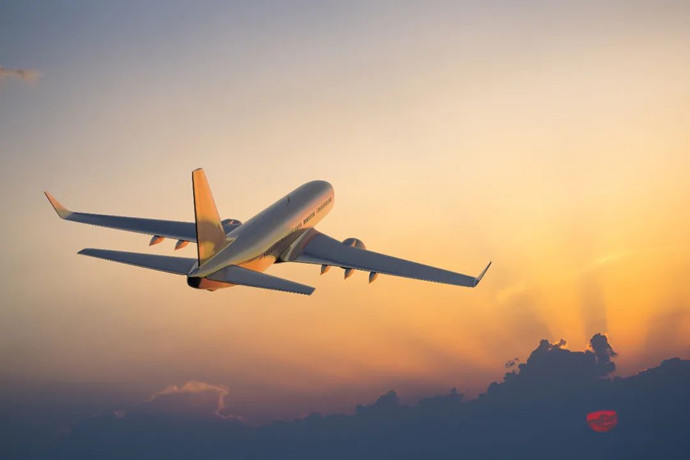 Integrated transportation hub cluster key construction project
Airport
Complete the general aviation Xingtai military-civilian airport, study and promote the reconstruction and expansion of Shijiazhuang Zhengding International Airport, implement the reconstruction and expansion of Chengde, Qinhuangdao, Tangshan, Handan and other airports, and plan to build Cangzhou and Hengshui airports.
Port
Qinhuangdao Port, planning to construct the reconstruction project of Qinhuangdao Port West Port Area. Tangshan Port and Jingtang Port Area completed 250,000-ton waterway projects and other projects, and promoted the second phase of the general berth reconstruction of the three port pools, the No. 51 and No. 52 bulk cargo berth projects and other projects; Caofeidian Port area built Xintian LNG (LNG) terminal Project, Huaneng No. 6 berth project, 200,000-ton waterway project in the first port pool in the central area, etc.; promote the second phase of the crude oil terminal project, the 50,000-ton waterway project in the east area, the container terminal and other projects; Dock works. Huanghua Port, completed the first phase (continued construction) project of the ore terminal, the 3#4# general bulk cargo terminal, the Taidi liquid chemical terminal and the tank farm project, etc., and promoted the first phase project of the crude oil terminal, the 9#10# general berth project, 70,000-ton-level two-way channel engineering and other projects.
Station
Comprehensive passenger transport hub, promote the construction of a number of comprehensive passenger transport hubs such as Xiongan High-speed Railway Station, Xiongan Intercity Station, Tangshan West Station, Baoding East Station, Hengshui South Station, Gaoyi, Guangping, Northwest Beijing, and Qinghe. Comprehensive freight hub, promote Beijing-Tianjin Bao International Smart Port, Hebei Wu'an Tax Logistics Center (Type B), Hengshui International Dry Port, Antong (Tangshan Seaport) Multimodal Logistics Park Project, Taihang International "Belt and Road" Smart Logistics Industrial Park, Xingtai Shahe Xintong Railway Logistics Park, Dingzhou International Land Port, China United Railway Logistics (Jingxing) Co., Ltd. Road-Rail Multimodal Transport Project, Hebei Haitong Highway-Railway Logistics Park and other comprehensive freight hub construction. Inland "dry ports", and encourage relevant key enterprises in the province to speed up the construction of inland "dry ports" inside and outside the province. By 2025, Qinhuangdao Port (including Hebei Port Group) will focus on building 26 inland "dry ports" in areas such as Jin, Meng, and Hebei. Inland "dry ports", Tangshan Port has built 44 inland "dry ports" covering the three norths (Northeast, Northwest, North China). 10 inland "dry ports".
Key construction projects of rail network
High Speed ​​Rail
Promoting out-province channel projects such as the Xiongan-Xinzhou section of the Beijing-Kunming high-speed railway, the Xiongan-Shangqiu section of the Beijing-Hong Kong-Taiwan high-speed railway, the Tianjin-Weifang section of the coastal high-speed railway, and the Liaocheng-Handan-Changzhi high-speed railway.
Intercity Rail
Complete the Beijing-Tangshan Intercity Railway, Tianjin-Beijing Daxing International Airport Intercity Railway, Shiheng-Canggang Intercity Railway Hengcang-Huang Section, Beijing Capital International Airport-Beijing Daxing International Airport Phase I, Xiongan New Area-Beijing Daxing International Airport Express and other projects, promote the Shijiazhuang-Xiongan Intercity Railway Shijiazhuang-Baoding Section, the Beijing-Round Intercity Railway Gu'an-Zhuozhou Section, Tianjin-Chengde Intercity Railway and other projects.
General Speed ​​Rail
Complete the Xinghe Railway, complete the electrification transformation of the Jingtong and Jingyuan railways, speed up the implementation of the capacity expansion and transformation of the Handan-Huangzhou Railway, and advance projects such as the Taixi Railway, the Canggang Railway Lubei Branch, and the Hengshui-Huangchuan Railway.
City (suburban) railway and urban rail transit
Construct the Hebei section of the Pinggu Line, plan to develop a multi-level, multi-mode and multi-standard rail transit system in Shijiazhuang City, plan and study Shijiazhuang central city to the new three districts (Gaocheng, Luancheng, Luquan), Shijiazhuang Zhengding International Airport City area (suburban) railway.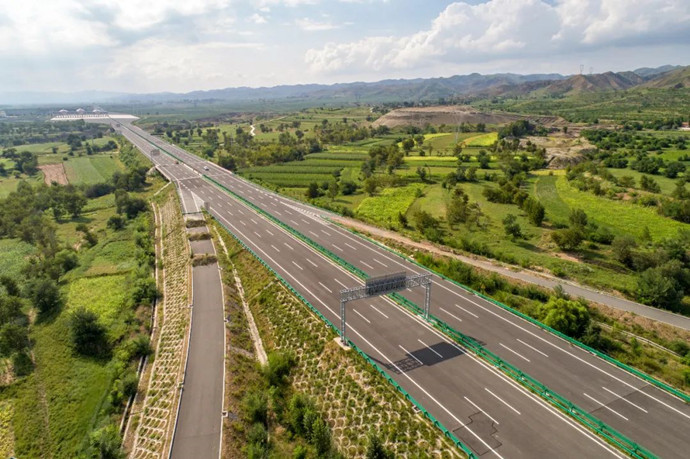 Key road network construction projects
National Highway
Completed the Zunhua-Qinhuangdao section of Beijing-Qindao Expressway, the new line of Rongwu Expressway from Beijing-Taiwan Expressway to Beijing-Hong Kong-Macao Expressway, the Qinbin Expressway-Jilu connection section, and the Capital Region Ring Expressway from Chengde (Lijiaying) to Pinggu (Jijingjie) Section, the junction of Sanhe and Pinggu of the Ring Expressway in the capital area, the Jiumenkou section of the Jingqin Expressway, the Hexigten-Chengde connecting line (G1611) of the Danxi Expressway, the Mengji boundary to Weichang section, the Qinglan Expressway Shexian to Jijin boundary section Reconstruction and expansion, reconstruction and expansion of Qingyin Expressway Shijiazhuang-Jijinjie section, Beijing-Shanghai Expressway Tianjin-Hebeijie-Cangzhou urban section expansion and other projects, and promote Rongwu Expressway new line Rongwu old line to Beijing-Taiwan Expressway and Beijing-Hong Kong-Macao to Beijing-Kunming The high-speed section, the Langfang-Jijin boundary section of the Beijing-Shanghai Expressway, the Cangzhou section of the Rongwu Expressway, the Langzhuo section of the Beijing-Shanghai Expressway and the G107-Yulin interchange section, the Beijing-Shanghai Expressway Langfang section, the Donglu Expressway Ji Projects such as reconstruction and expansion of the Lujie to Xingtai section, planning and research projects such as the Changshen Expressway's Tangshan West Ring Road Remodeling Project, the Qingyin Expressway's Jilujie-Shijiazhuang Section, and the Qinbin Expressway's Qinhuangdao to Jijinjie Section's reconstruction and expansion projects.
Provincial Highway
Completed the Jingha-Leizhuang Interconnection Section of Qiancao Expressway, the Hebei Section of Yanchong Expressway (branch line and extension line), Zhangbei-Shangyi Expressway, Beijing-Xinjiang-Beijing-Tibet connecting line, Jingxiong Expressway (including Beijing Daxing International Expressway) Airport North Line Expressway (Beijing-Jijie-Main Line Section), Beijing-Germany Expressway Jing-Jijie-Jinshi Expressway Section, Handang-Gang Expressway Hengshui Section, Qintang Expressway Qintangjie-Tanggang Expressway Section, Qinhuangdao Section of Qintang Expressway, Zhangzhou Expressway Zhuo Expressway and Beijing National Highway G109 New Line Expressway Connecting Project, Shijiazhuang-Hengshui Expressway, Jingxiong Expressway Beijing Daxing International Airport North Line Expressway Branch Line Main Line to Beijing-Hong Kong-Macao Expressway Section, Beijing-Qindao Expressway Beidaihe New District Branch Line, Hengshui-Xiyang Expressway Zhao County To Zanhuang (Hebei-Jinjie) section, Handan-Hong Kong Expressway Hengcangjie-Jingtai Expressway section, Qintang Expressway Tanggang-Changshen Expressway section, Hengde Expressway reconstruction and expansion, Handan Expressway reconstruction and expansion and other projects to promote Qugang Expressway Projects such as the Daguang-Jingtai expressway section of the expressway, the connecting line between Mizhuo and Beijing-Shanghai expressway, and the Shijiazhuang-Xinzhou expressway section of Shijiazhuang expressway. North Expressway, Handan-Hong Kong Expressway from Jingtai to Huanghua Port, Jingde Expressway from Jinshi to Hengde Expressway, Jingwu (Xiongzheng) Expressway, Chicao Expressway from Jimengjie to Beijing-Qindao Expressway, Handan to Qiuxian Expressway, Hengshui to Reconstruction and expansion projects of Lincheng Expressway and Hebei Section of Tangjin Expressway.
Ordinary State Road
Completed the national highway G101 Gubeikou (Beijing-Hebei boundary) to Pianqiao section, G102 Qinhuangdao urban section, G107 Matou south to Jiyu boundary, G112 Chicheng to Chengde boundary, G112 Laishui ring city, G228 Cangzhou section , G307 Hengshui City Section, G510 Guojiawei-Jimengjie Section and other projects, advance the National Highway G101 Chenzhazi-Shangbancheng Section, G336 Baocangjie-Gaoyang County Section, G337 Nanliyuanpu-Longquanguan Section, G508 Pingquan City urban area and other projects.
Ordinary provincial roads
Completed provincial highway S209 Fengnan to Caofeidian section, S222 Tangerli to Shengfang ring city section, S223 Fengshan to Jintaizi section, S228 Langshan to Donghuayuan section, S231 Zhangjiakou to Nanshanyao section, S249 Jia Village To the south ring section of Lingshou County, S303 Gaoshanying to Gaositai section, S323 Xinzhai to Leting Luanan section, S538 Botou city section and other projects, advance the provincial highway S215 Jijinjie to Nandagang Xiaoxinzhuang section, S248 Fu Projects such as the line section of Pingxian County, the section from S337 Cuijiamiao to Fucheng, the section from S524 Xiongan New Area to Baoding, and the section from S601 National Highway G106 to Xiongan New Area.
Rural road
Construct and renovate 30,000 kilometers of rural roads, speed up the promotion of the remaining more than 100 townships and towns to be connected to third-class roads, more than 1,000 natural villages with more than 20 households to be connected to hardened roads, and orderly promote the access of large-scale administrative villages to two-lane roads.
Key construction projects connecting inside and outside the city
Highway entrances and exits
Optimize and adjust the layout of toll stations in Shijiazhuang City Ring Expressway, set up four toll stations at Shijiazhuang North and Shijiazhuang South of Xinyuan Expressway, Shijiazhuang East of Huangshi Expressway, and Shijiazhuang West of Shijiazhuang Expressway in the Ring Expressway, and cancel the port. There are existing toll stations on expressway inter-ramps such as Xinyuan and Huangshi in the toll station, and the internal road network is managed in accordance with the municipal road construction. According to the planning and construction needs, some service-oriented interoperability will be added.
The Ring Road
Promoting the "4+2" urban roundabout projects such as the G309 Handan Ring Road, G337 Dingzhou Ring, and the National Road G106 Wei County Ring, G112 Laishui County Ring, G337 Hejian Ring and Provincial Highways S344 Qiuxian County Ring Section and other county town ring projects. Study the Changshen Expressway's Tangshan West Ring Rerouting Project.
Source: Hebei Daily